Namisu Unveils the Ixion Minimalist Fountain Pen 2017
Namisu Press Release, July 5, 2017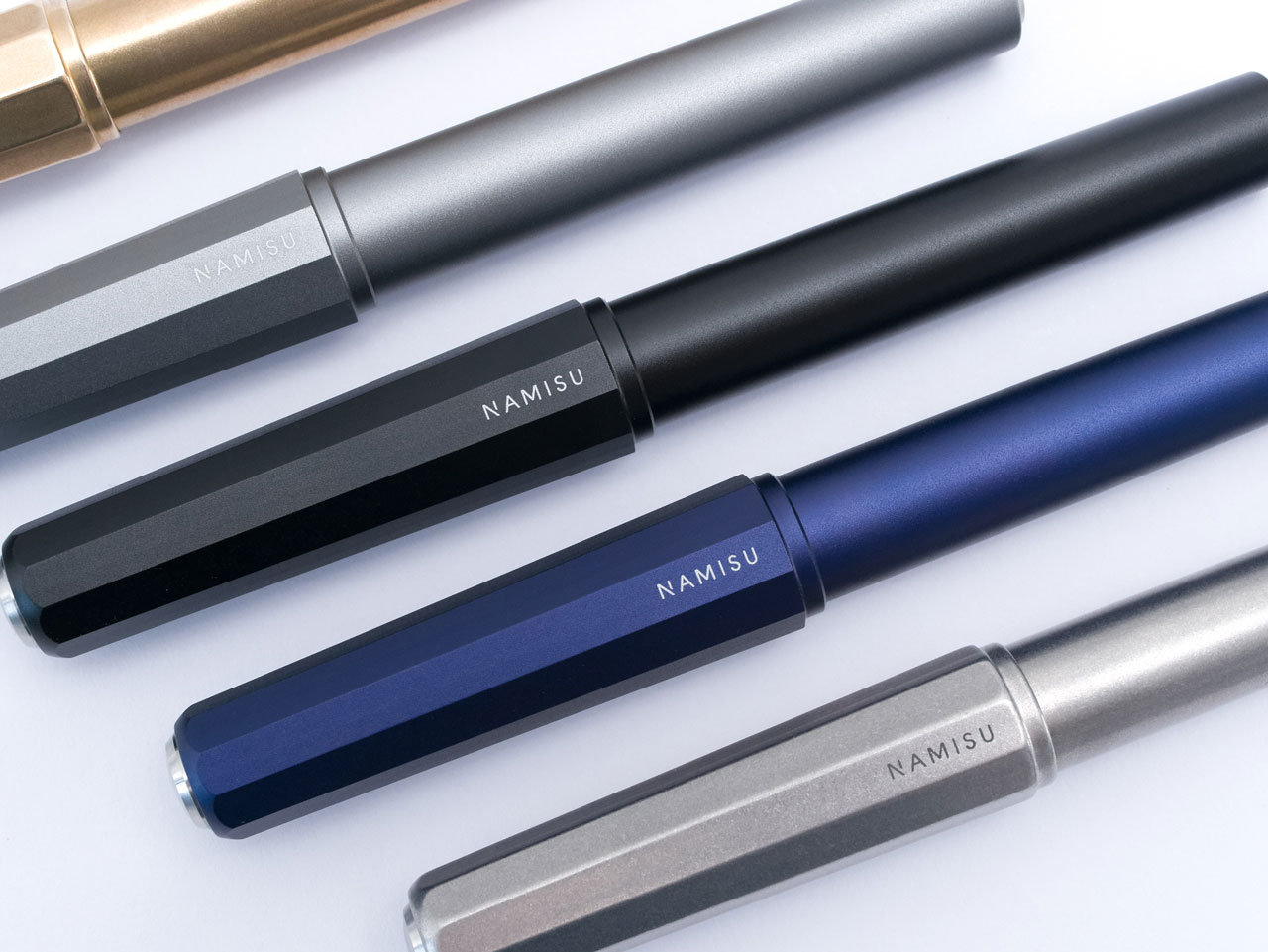 Namisu Ixion Fountain Pen 2017
Click the image above to see a full screen slideshow
Edited from the Namisu press release:
A modern fountain pen with a minimalist design
Namisu Ixion Fountain Pen 2017
Edinburgh, United Kingdom (July 5, 2017) — Namisu design studio, one of the most disruptive writing instrument brands of recent years, is proud to unveil the Ixion Fountain Pen on Kickstarter. With the Ixion, Namisu aims to contribute to the ongoing revival of fountain pens by providing both new users and enthusiasts alike with a modern pen made from exclusive materials at a fraction of the usual cost.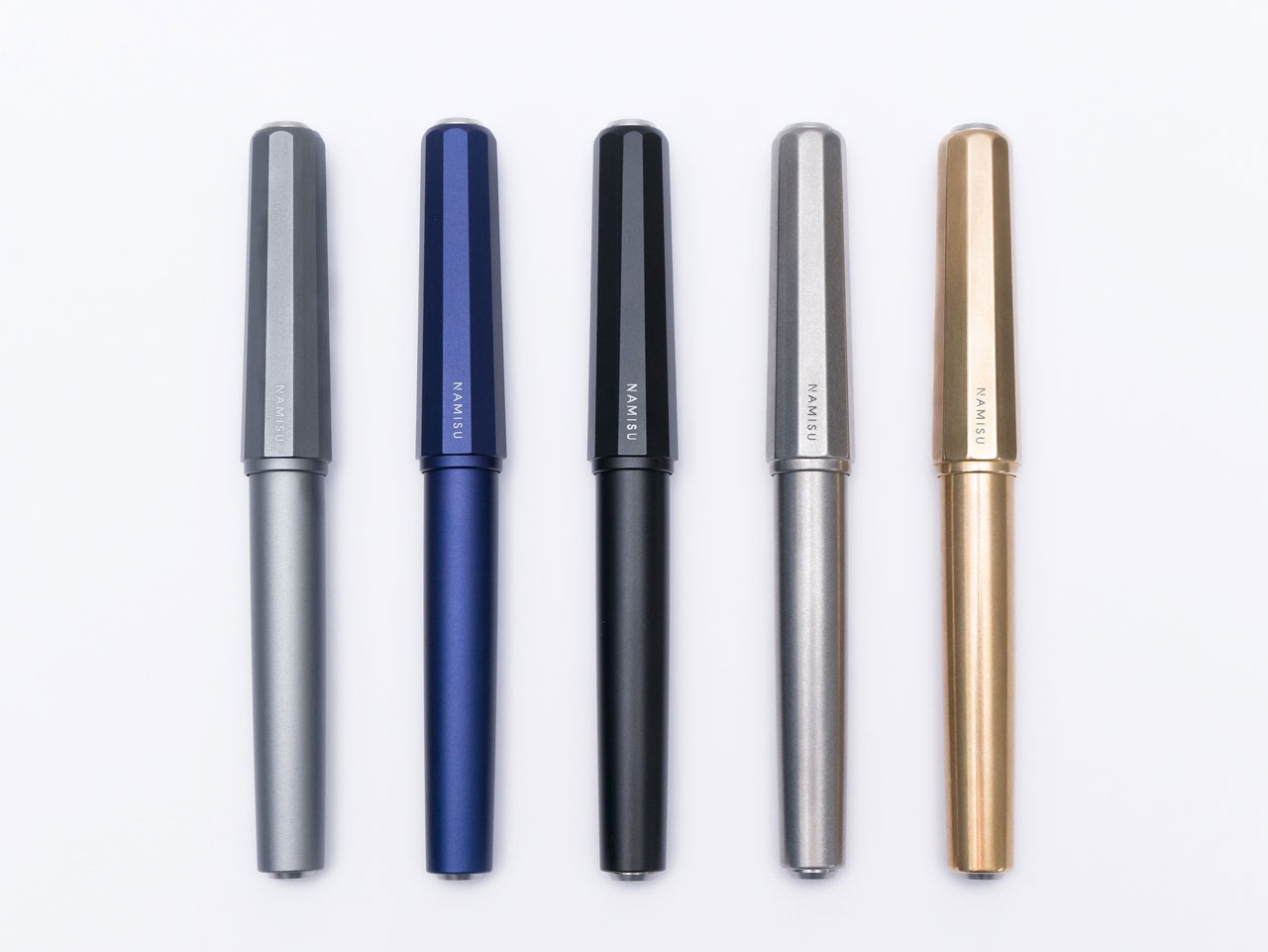 Namisu Ixion Fountain Pen 2017
The Ixion has been created with the signature minimalist design language that has defined the brand over the past three years and has already garnered over £50,000 within four days of crowdfunding on Kickstarter. The super-clean styling features an original clipless design and faceted body, coupled with modern finishes such as anodised aluminium which are reminiscent of tech products like high-end smartphones and headphones. By using the latest materials and finishes, the Ixion seeks to appeal particulary to new fountain pen users with its unique take on modern pen design.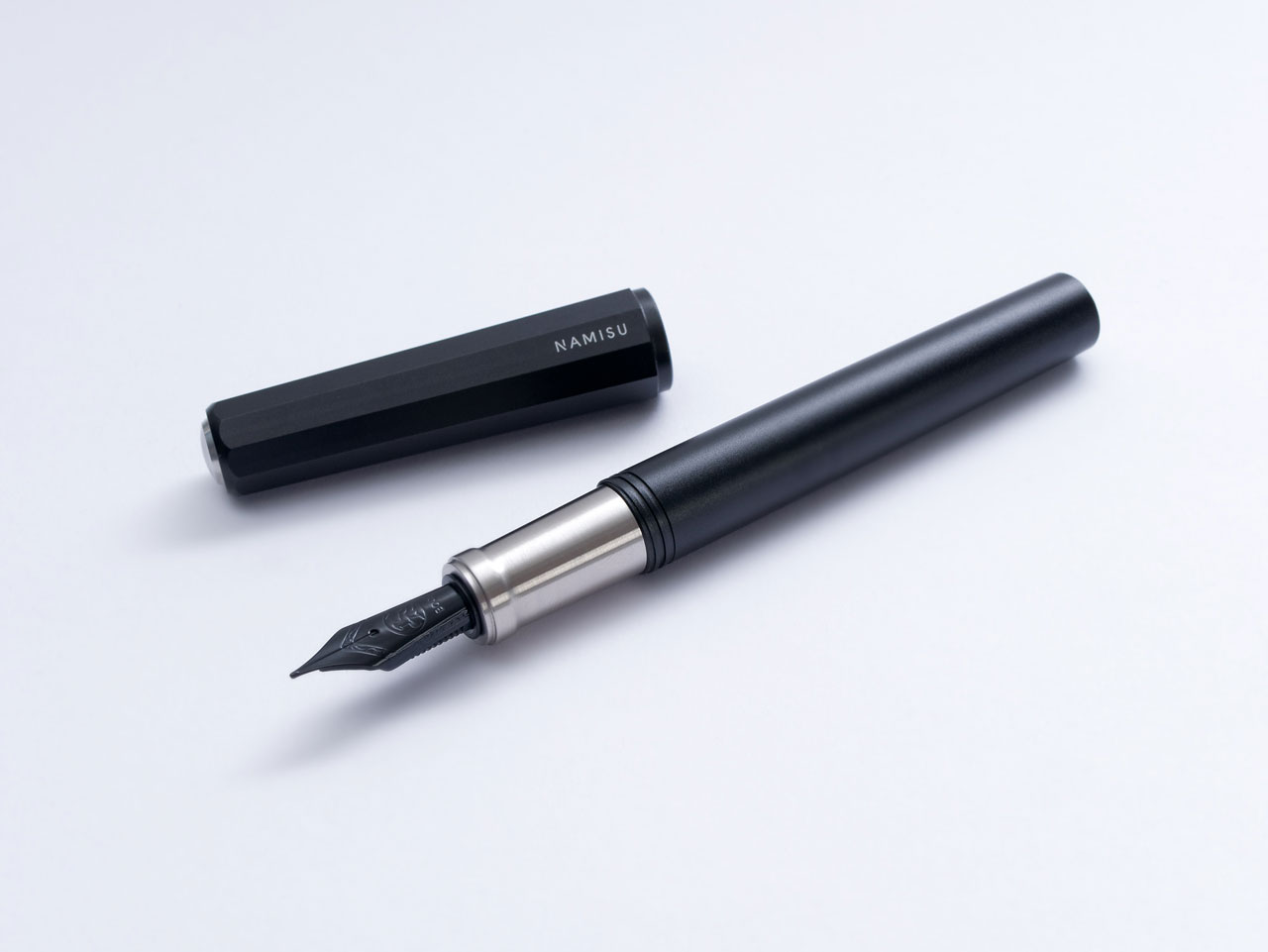 Namisu Ixion Fountain Pen 2017
Namisu's minimalist approach to design isn't just an aesthetic choice, it also has a profound functional purpose. Lead designer Maria Millan believes that "by stripping the writing instrument to its most basic components, we can achieve a more focused writing experience. Removing superfluous elements such as the clip, and making the branding as discrete as possible, allows the user to concentrate on the pen's primary purpose: creating". The Ixion aspires to be much more than just a pen, it is designed as a tool to boost your creativity and allow you to focus on materialising your goals and aspirations through writing.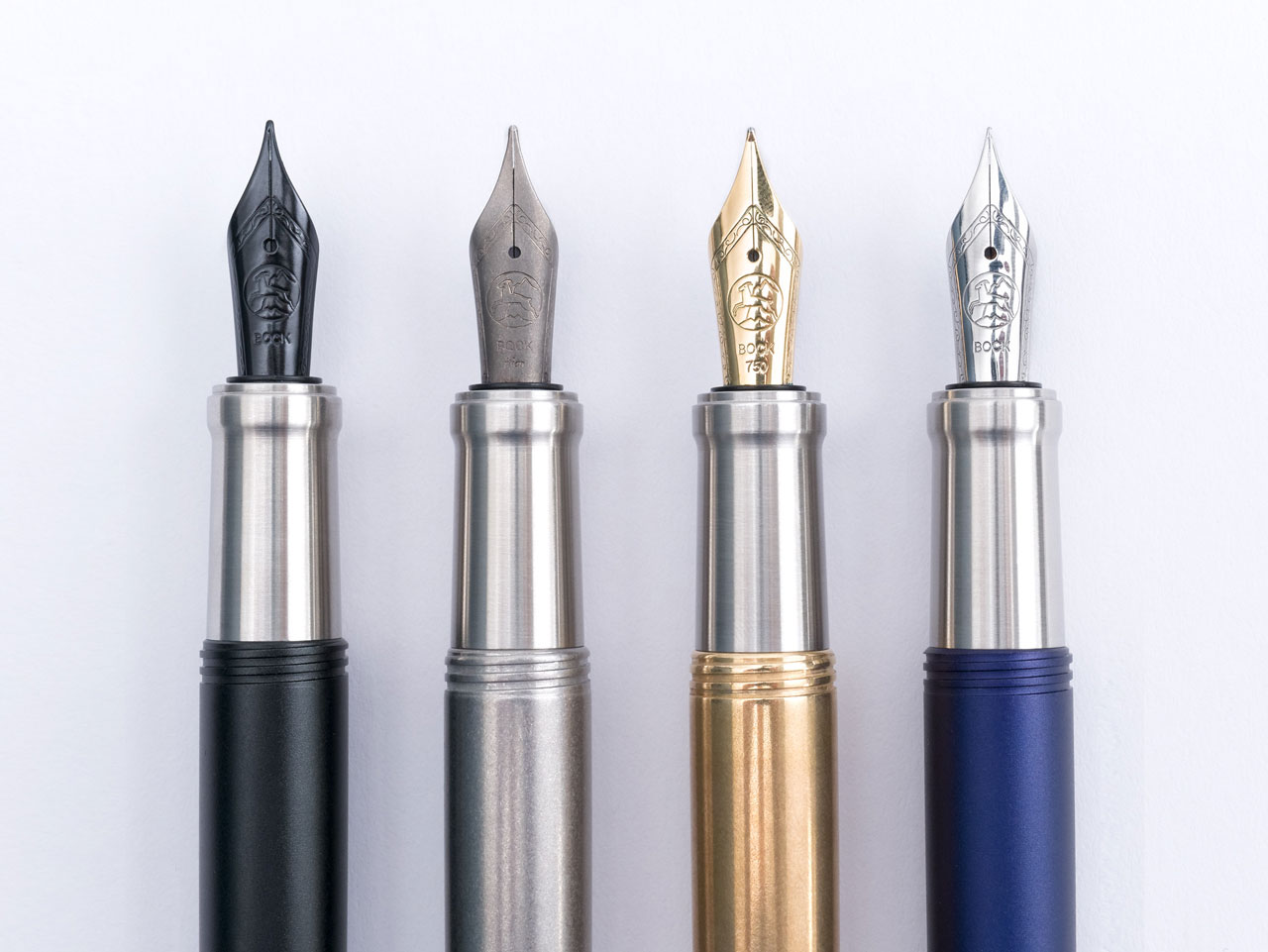 Namisu Ixion Fountain Pen 2017
One aspect of the Ixion which does follow tradition is the manufacture of its nib, which is made by Peter Bock in Germany, who have been crafting nibs since 1939 and are known to work for some of the most luxurious brands in the world. The nib is the heart of the fountain pen, and only by using the best precision machinery during production and realising final adjustment by hand, can the smoothness and gliding feeling on paper that is sought after by enthusiasts be achieved. Thanks to this collaboration, the Ixion is currently one of the few fountains pens in the world available with a solid titanium body and titanium nib (other materials available).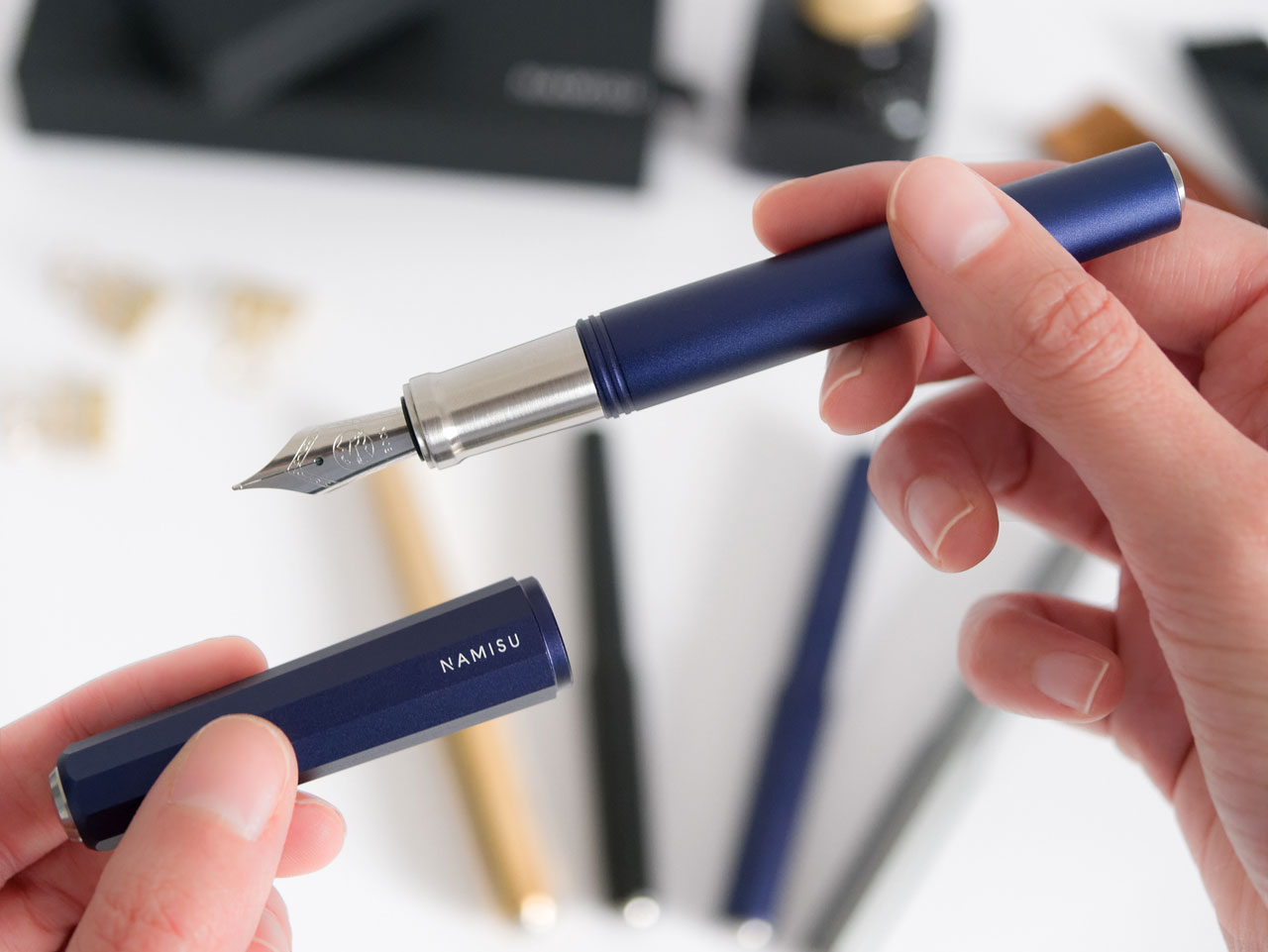 Namisu Ixion Fountain Pen 2017
Perhaps the reason why the Ixion has garnered such appeal is that it embraces both bold product design and tradition. It features a minimalist aesthetic that resonates with the design-conscious younger generations, yet pays respect to traditional craftsmanship, in order to create a writing instrument that is both beautiful to behold and functional. The Ixion is available for pre-order until 31 July 2017 only on Kickstarter.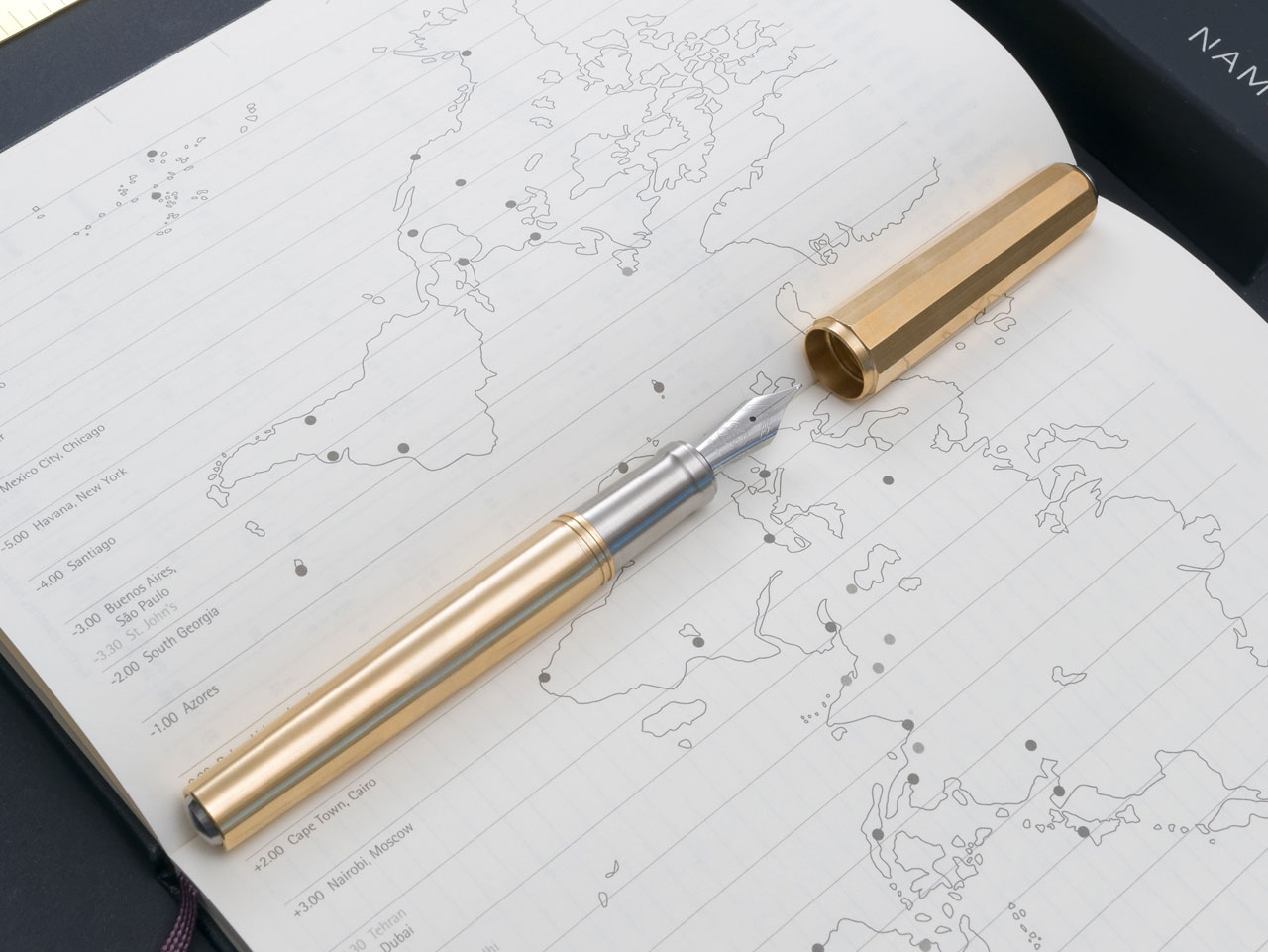 Namisu Ixion Fountain Pen 2017
Key Product Specs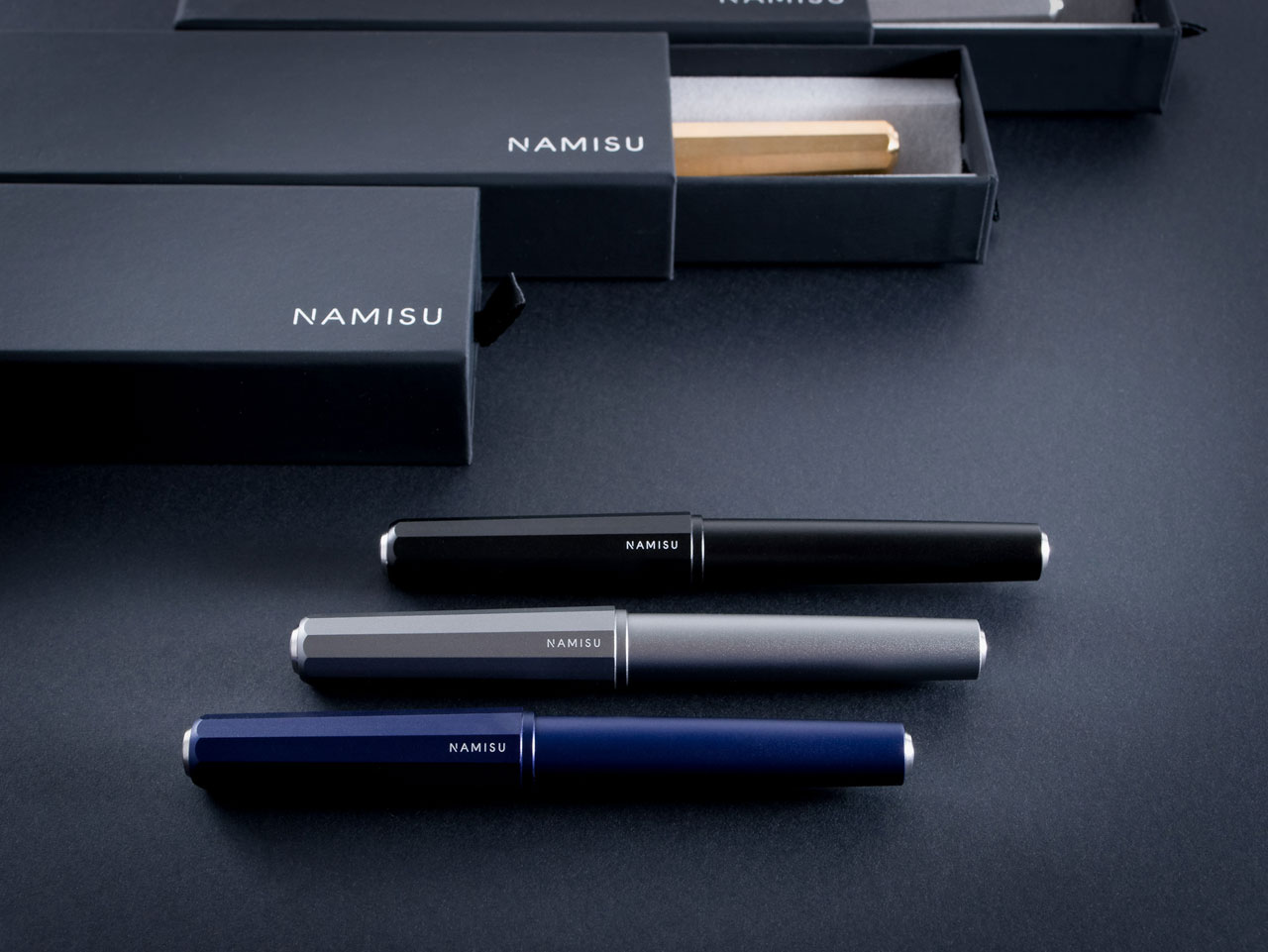 Namisu Ixion Fountain Pen 2017
Pre-order price: Aluminium (£30 = $38); Brass (£38 = $49); Titanium (£55 = $70)

Availability: Kickstarter.com (until 31 July 2017)

Company Location: Edinburgh, United Kingdom

Designers: Maria Millan and Adrien Cols

Refills: International standard cartridges or converters

Length: 135mm capped

Weight: Aluminium 39g; Brass 89g; Titanium 45g

Aluminium finishes: Comet Grey, Satin Black and Midnight Blue

Nib sizes: extra fine, fine, medium and broad

Nib materials: steel, black steel, titanium, and gold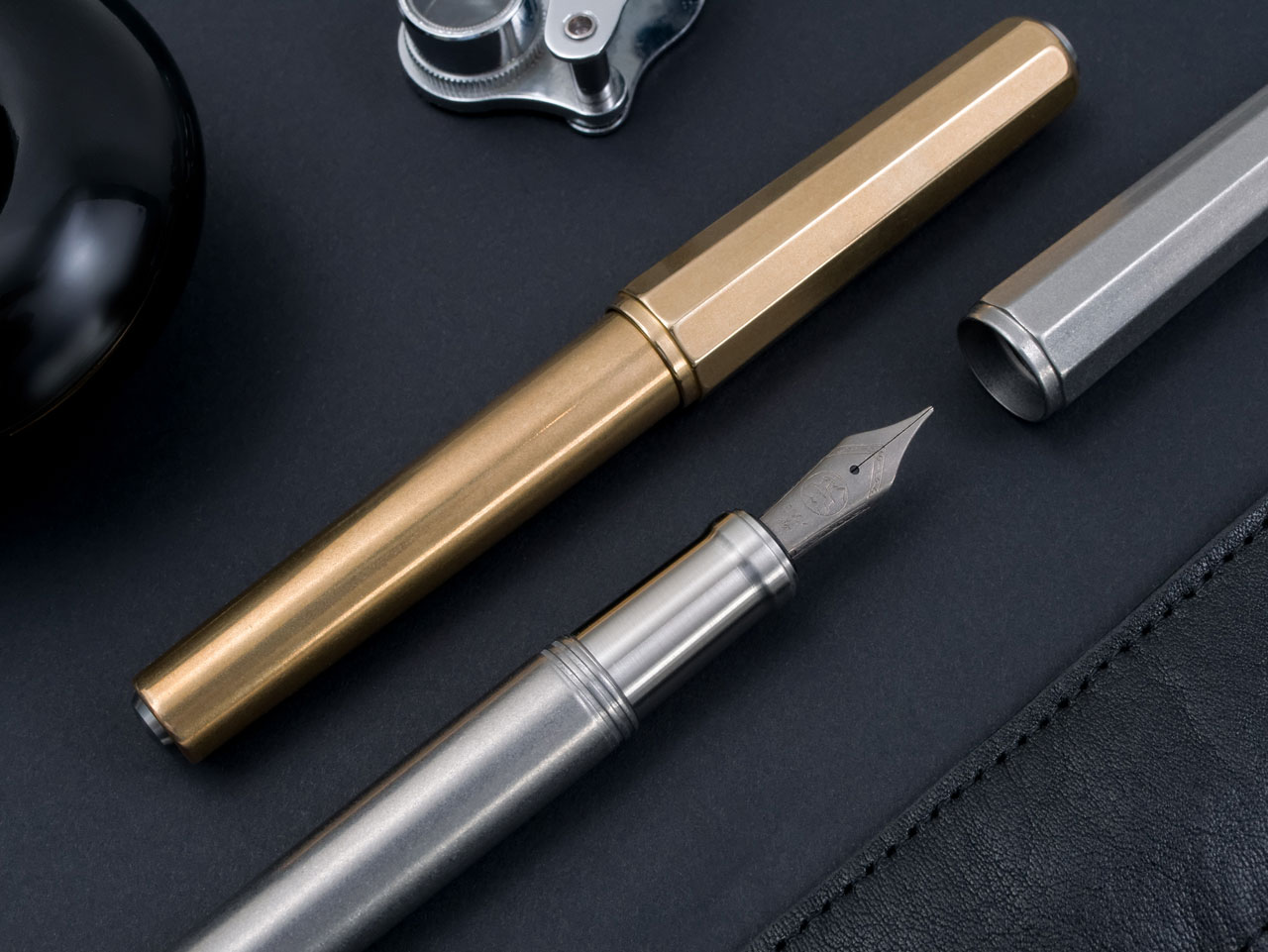 Namisu Ixion Fountain Pen 2017
"Timeless minimalist design and German-made nib craftsmanship come together in the Ixion Fountain Pen, a modern writing tool designed to boost your creativity. More than just a pen, give life to your ideas and explore hundreds on inks to suit your personality with the ultimate analogue writing instrument."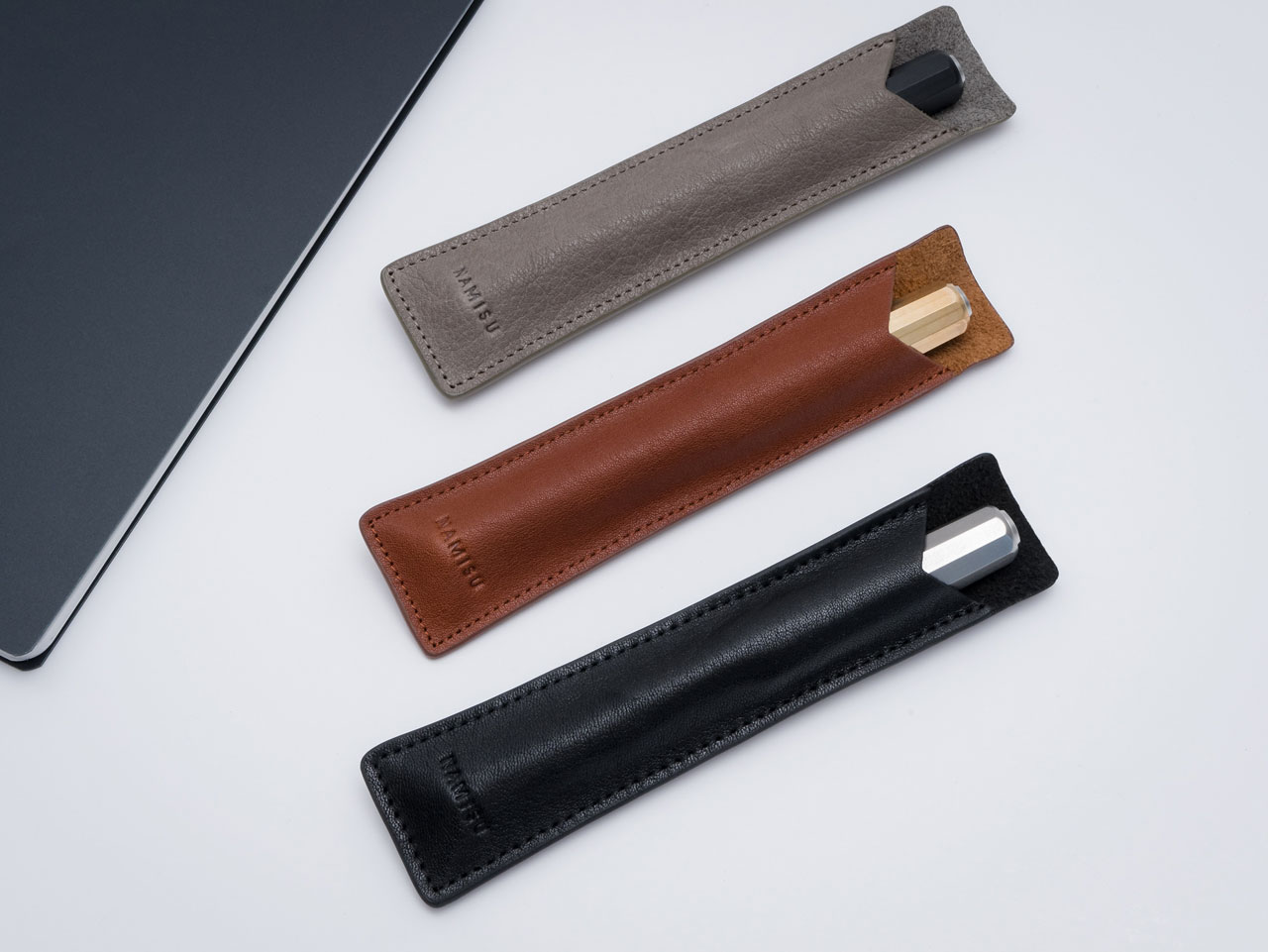 Namisu Ixion Fountain Pen 2017
Namisu Website
Interact
Comments on this article may be sent to the editor, Jim Mamoulides